Cased Hole Logging Services
Katwell has senior cased well logging engineers and a professional cased well logging service team, which can supply data acquisition and explain &processing services for projects such as water absorption profile, casing damage inspection, liquid production profile, gas production profile, fracturing effect evaluation, and remaining oil evaluation. It has purchased several sets of Warrior logging surface systems from SDS in the United States and production well logging instruments from many mainstream production logging instrument manufacturers at home and abroad, which can provide customers with high-quality cased hole logging services.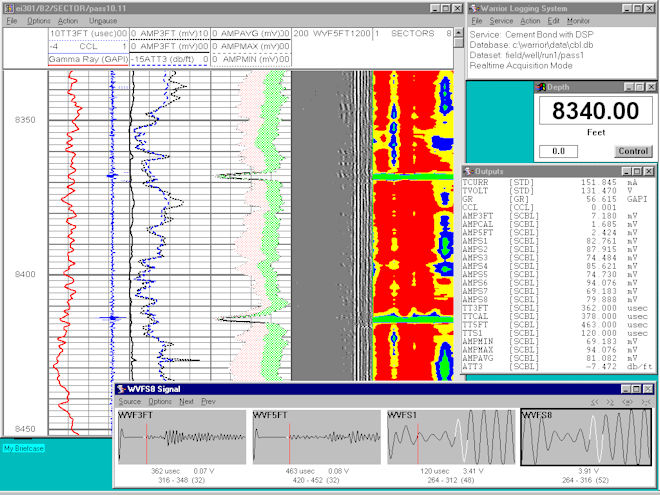 1. Equipment Situation
Katwell has several sets of various casing-hole logging related instruments, including Hangzhou 715 PLT production logging instruments, Xi'an Sitan casing damage detection instruments, the US Titan eight-sector cement bonding instrument, and the US SDS company Warrior logging system etc. At the same time, it can provide a variety of special instrument services such as crawler, storage production logging instrument and so on.
2. Technical Capability
Katwell has the logging technology capability to contract vertical wells, highly deviated wells and horizontal wells.
Operation records:
Maximum well inclination 90°;

The maximum vertical depth is 5000m

The longest horizontal section is 600m;

It can be operated under the formation temperature of 175℃.
3. Operation Experience
Up to now, Katwell has completed more than 80 jobs technical services for various vertical wells, highly deviated wells and horizontal wells in Changqing, Xinjiang, Sichuan, Yanchang and other oilfields in China, as well as in the Middle East, Indonesia and other countries. Horizontal wells and logging technology of long horizontal well sections in Tarim Oilfield are the embodiment of comprehensive technical strength.