Casing Damage Checking

Client from CNOOP contacted us for service , they suspected casing damage in their well but they can't find the accurate position. Our team arrived at the site within 24 hours . After checking the situation , our downhole video tool ran into the well without cleaning the water since the well fluid is seawater .At the wellhead our tool found a layer of float on the surface. we found a big hole and the damaged section from 114.49m to 115.13m. There was suspected iron filings at 115.35m. It may be because the bottom part of the section was covered by impurities. we didn't find any obvious damage marks at 115.45m . So the damage segment was from 114.49m to 115.35m, a total of 0.86m.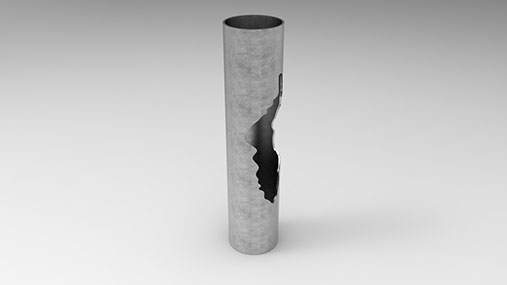 In order to help the Client to understand the hole and make decision for their workover ,we made a 3D image based on the data for them.