Casing Damage Positioning
On October 15th, 2015, at CNPC XJ-1 gas field in the Sichuan Basin, KATEYE™ Downhole Video Tool captured vivid downhole images and videos. The tool provided the real-time monitoring of the well's casing failure and relieved client's uncertainties over the cause of accident; with this qualitative information, our client has made a prompt decision to abandon the well.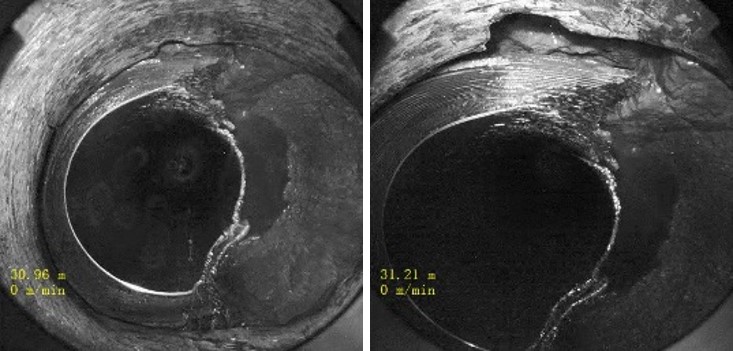 *KATEYE™ Downhole Video Tools set a new standard for downhole video(cameras) technology and can be run on mono-conductor E-line. Our field proven technology deliver real time condition monitoring of casing wall to help well operators better understand the wellbore. The tool is useful in high pressure/temperature and ultra-deep wells, including oil and gas wells, water wells, geothermal wells, gas storage bank, etc.
By the updated modular design, it achieves both downview and sideview images, due to the big view angle and controllable swivel system, the tool will cover the entire downhole casing wall from 3 inch up to 17 inch casing/tubing. The unique multi-source illumination model and lens design can provide best quality image of the area of interest.
KATEYE ™ Downhole Video Tools are easily transportable by air transportation or other rapid transit systems.